Defensive Driving Made Easy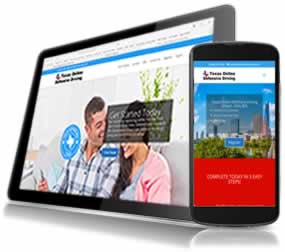 Are you looking for a quick and easy defensive driving class? 
Skip the amateur comedian-turned-instructor. 
No more wasting Saturdays in a class. 
You can do your defensive driving online and get it finished today. Whether you need your Texas traffic ticket dismissed or your insurance company is offering a premium discount, we make it easy to learn defensive driving techniques. Get that ticket dismissal and an insurance discount – all in one sitting if that's your pace. Yes, you can do both in one course!
And you can also download a PDF certificate of completion the same business day that you finish.
Whatever your defensive driving requirements, our Texas online defensive driving school provides the defensive driver training you need.
Here's how it works.
Complete defensive driving courses today in 3 easy steps!
Complete the course on your phone or tablet, all at your own pace.

Get your certificate of completion with express delivery available for last-minute due dates.
Becoming a safer driver (with better insurance rates) is easier than a right turn at an empty intersection. Register for our course to get 24-hour access to speedy safety training designed to teach you techniques to make you a better driver – while offering you the proof you need to show a court or insurance company. 
Yes, defensive driving really is that easy.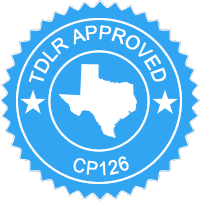 Approved, Verified, and Self-Paced Defensive Driving
You can address any traffic tickets and can save money on your auto insurance premium with EasyDriversEd.com. Since 1998, we have helped safer drivers get better insurance rates and address traffic violations with our 100% online course approved by the Texas Department of Licensing and Regulation (TDLR). 
With our defensive driving course, you're just a few hours away from:
A fast traffic ticket dismissal.

Better insurance costs.

Improving your driving skills.
TDLR Approved Course #CP126, School #C3092 — and it's perfect for those last-minute due dates.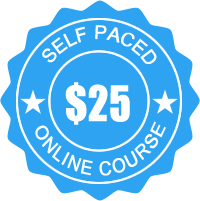 Register now and finish a driving safety course today!
Our completely online course is easy to complete, and costs only $25. That's the lowest price allowed by law.
As long as you have an internet connection, you can finish the course on any mobile device. Just read the study material, view the driving videos, and answer a few questions. Then you're done!
We will send you official proof that you finished the driving course. You'll get two completion certificates, one for the court, and one for your insurance provider. 
Driving Safety Courses with EasyDriversEd:
Flexible and Convenient.

Easy and Fast.

Allow you to work at your own pace.

PDF Certificate Available on the same business day!
Get started today and get your completion certificate fast and at the lowest cost legally allowed. When you register, you can designate whether you're doing it for a traffic violation or purely for the insurance discount. If you're doing it for a court, you'll also get the completion certificate for your insurance company, too.
What is a defensive driving class like? 
Our Texas Driving Safety Course consists of easy to read study material, enjoyable videos, and a quiz following each section. Our course has 7 sections of study material with 5 videos, easily finished in 6 hours. Each quiz consists of multiple choice and true-false questions.
By the way, you'll have unlimited opportunities to successfully pass each quiz before going on. It's a guaranteed success rate, with 100 percent of our students passing the course. There is no final exam. Once you have finished our course we will send you a certificate of completion. And of course, it's completely online. 
Work at your own pace.

Finish in a few short hours.

Do it all in the comfort of your home or office.

Download and print your certificate. 
Go at your pace! That's the beauty of an online class. You may choose to complete your driving safety course in one sitting. Or take it in separate sessions, logging in and out at your leisure. What works best for you? We'll keep track of what sections you have completed, and get you back on track whether you're taking a lunch break or a weekend break. 
Yes, we care about making it easy for you. 
That's why our full Texas driver safety course is all online. You don't need to drive to any offices, sit through physical classroom presentations, or worry about showing up late to a class when you'd rather go to your in-law's barbecue. Instead, you can count on a fast, reliable, and fun experience that meets any defensive driving requirements you have. 
And it's 100 percent online.
So if you want to escape your in-law's barbecue, pull up our training on your phone and finish it while the burgers are cooking. 
Can I take defensive driving now, before the judge says so?
Wait to make sure your judge will allow you to take a defensive driving course to address any traffic violation. You might not get permission to dismiss the ticket with our course for some of these violations:
Speeding at or more than 25 mph over the posted speed limit.

Not having vehicle insurance.

Leaving the scene of an accident (hit and run).

Passing a stopped school bus.

Construction zone violations.
Also, your judge may say you're ineligible to get a ticket dismissed if you have taken a defensive driving course in the last year, or if you're already taking a course for a different violation.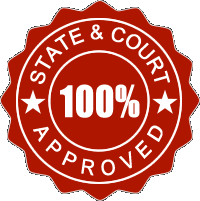 Need your Certified Driving History?
Get your certified driving record for $24.95, in addition to your course fee. Many courts require you to submit a type 3A driving record with your certificate of completion. We can make that happen. You can also choose an express delivery to make sure you have your certificate in your hand, ready for court, by your due date.  
What are you Waiting For?
Call Us Today at (888) 770-0963 or